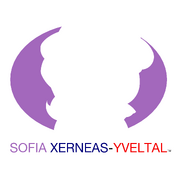 Final Note
This note was edited by my 2nd account. I accidentally disconnected this from FB and can't log in (I can't see the Login and the FB logo) and also I forgot my old password (I thought the password of this was the same as my FB). I tried to contact Wikia via Special:Contact, I also confirmed my account, but I got this error..... that prevents me to recover this account, whatever. I will use my 2nd account until Wikia emails back. Sorry about this, I like the name.
First of all...
My real name is Aviel Peredo. I logged in with my Facebook account. I registered here so I can also edit suggestions. The account's name I made came from Princess Sofia from Sofia the First and two Kalos legendary PokEmon, Xerneas a Fairy-type and Yveltal a Dark-Flying type. I made up the name because I once got addicted to these shows when I was alive in 2013.
Favorite pages....
All of them. I would see all of them and see their trivias and notes here...
Recently updated pages. These are also my notifications if there are changes in any pages...
Update History. This could be news for Cytus update...
Why I loved Cytus and when I started playing it...
When I was Grade 6 I noticed a Technika 3 machine in a big mall and is a better rhythm game for me. I also loved the game before this... tried to play it but I don't go there too much. Years later, I kept listening to Technika songs like Dark Prism... it sounds like a Tekken character select theme ;)
I forgot Technika and I visited a classroom. I saw a friend playing a game similar to Technika but not moving background, one screen, tap, slide and hold notes. very similar. The name was revealed "Cytus". I thought that was a song title but a title of the game. I also noticed there is a countdown... I hope I could download it and fix the problem until now.
End of the school year and My dad installed wi-fi on his office. I checked out and tried to install Cytus, It's bigger than I thought, so I'll also browse on my laptop to wait. Finished installed, the "Use headphones" message came and the game did not start. I waited and cried until Cytus 6.0 came and fixed the problem... oh thank the lord... Now I can tap the notes with rhythm and groove and I kept improving! I was the third student in my school to have Cytus installed, working on own device. also I paid for the game (no cooldown) and chapters, to help other free players to unlock new chapters released.
Notes
My PSP was falling apart and my friend told me that I can sell it to by a PSvita. After the 5.0 crashed on my WM8850, I begin interest in PSVita and the Cytus Lambda port.
The Riddle Story was my first song played lifetime (easy mode.) I was not so good yet...
Colorful Skies was my first Hard lv9 MM. COMA was my first lv8. Chemical Star was also the first MM hard (duhh, it's very easy...), Green Eyes was my first MM (Easy mode)
The name "Cytus" is always cute and makes me laugh after tapping the icon and before starting the game heehee