Video
Difficulty Changelog
| Version | Easy | Hard |
| --- | --- | --- |
| 4.0 | 6 | 9 |
Note Statistics
Click notes

425 on Easy (81.89%), 716 on Hard (89.84%)

Hold notes

13 on Easy (2.50%), 18 on Hard (2.26%)

Drag notes

81 on Easy (15.61%), 63 on Hard (7.90%)
Trivia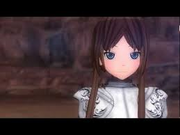 The song's preview was used in the 4.0 trailer.
This song can also be found in CHUNITHM AMAZON.
According to sakuzyo and void, the song's genre is Act / Wars.
This is sakuzyo's first song in Cytus.
Although not mentioned in the cover, void (a BMS composer) also had a hand in composing this song.

This song was used at BOF2012 by a team called "234 trident (Inclusive of sakuzyo, void and xi)
Helpful Info
"
What do you expect? Sakuzyo, choir and loads more is epicness! Importantly, two parts of this song are harder the part with continued double-notes and the guitar part the comes after it.
"
 

— CookiesNWaffles
"
Quite tricky. It throws in notes that represent both the beat and rock guitar, which puts you in the ultimate test of reflexes. You'll have to go at sprinting speed in the double notes portion that comes afterward. Spamming won't help you, so rely on your current skills.
"
 

— Pit-Stain
"
This is an EPIC song. I love the guitar!!! Beware of the 8-note group in the beginning and 12-note groups in the middle.
"
 

— SerialNo30000324
"
EPIC songs...and warning..the 12-note groups and later than that can make a good
"
 

— Mentholzzz
"
A epic song, with a fairly hard chart.The middle is the hardest part.
"
 

— DropletKloud
"
Failed to see the "epicness".
"
 

— Dr. Breakfast
"
The middle is... hard. I mean, its the hardest part of Black Lair.
"
 

— Kittenu
"
I just like the guitar part, nothing else.
"
 

— Zachary Llanos
Community content is available under
CC-BY-SA
unless otherwise noted.