This is more about the wiki's design, not actual content.
I am actively working on redesigning the wiki.
Before I publish my changes, though, I would like to make sure that they all look neat.
If I do not get any objections in the next coming days, I will push the redesign to the site.
If I do, then we can discuss it.
The current background we have is a Cytus I background (particularly the Vanessa background).
This is what my redesign will look like: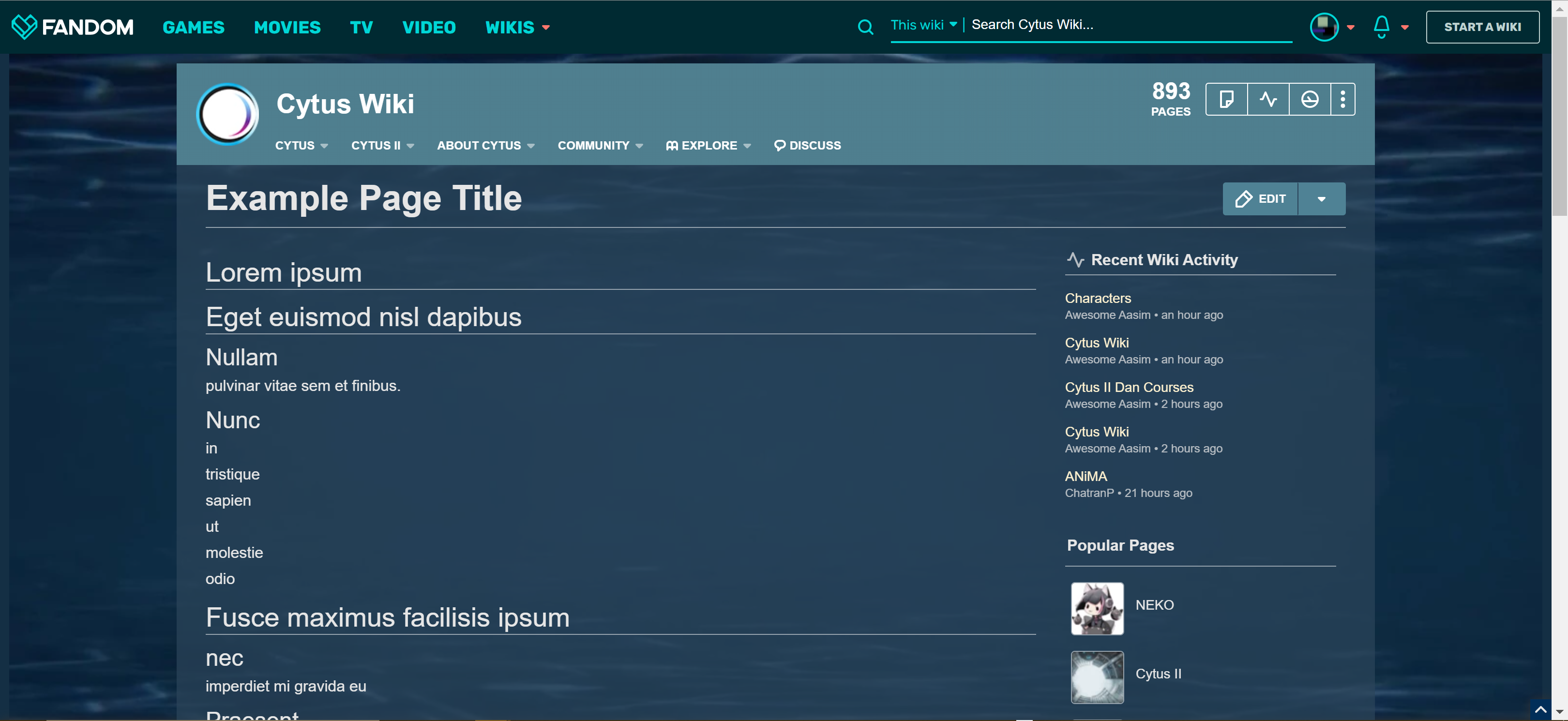 (Based on iM)
Notice how all the colors are darker and easier on the eyes.
I am also going to change the "edit" button text color to something more Cytus-y (probably #99ffff).
I am posting all the colors here so you can experience them for yourself. I am not sure how this will affect other pages so I will only be saving a snapshot in the Theme Designer so I can come back to it later. We may need to clean up some templates afterwards to make them fit this darker design. But this will be much easier on the eyes than the old design, making it easier to refer to while actually playing Cytus.